Opening hours
Breakfast : from 7:00am to 9 :00am. (Not included with accommodation)

Dinner : Wednesday to Sunday from 6:00pm to 9:00pm. Closed on Monday and Tuesday.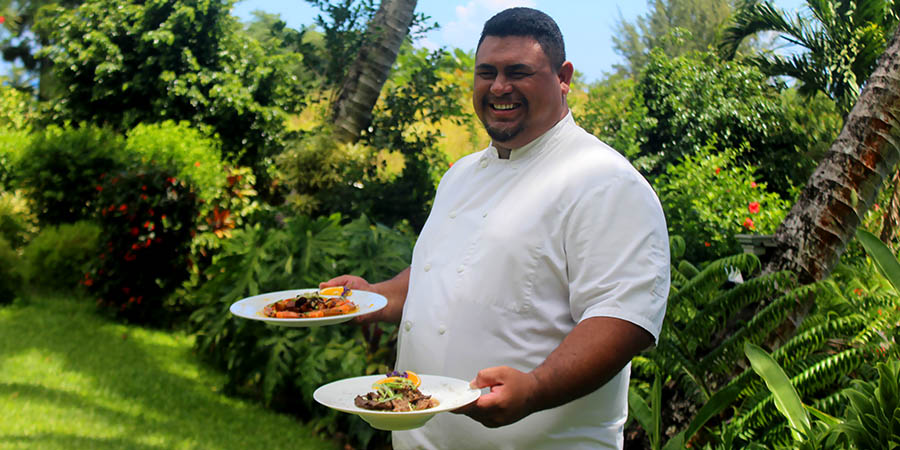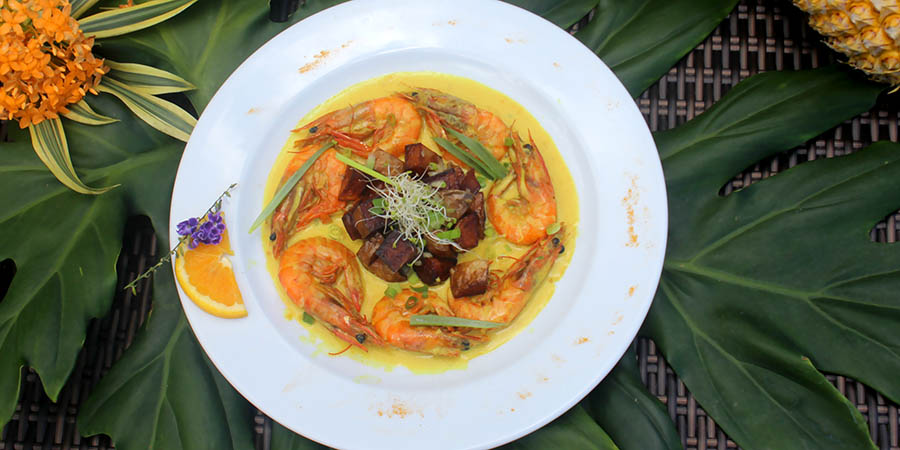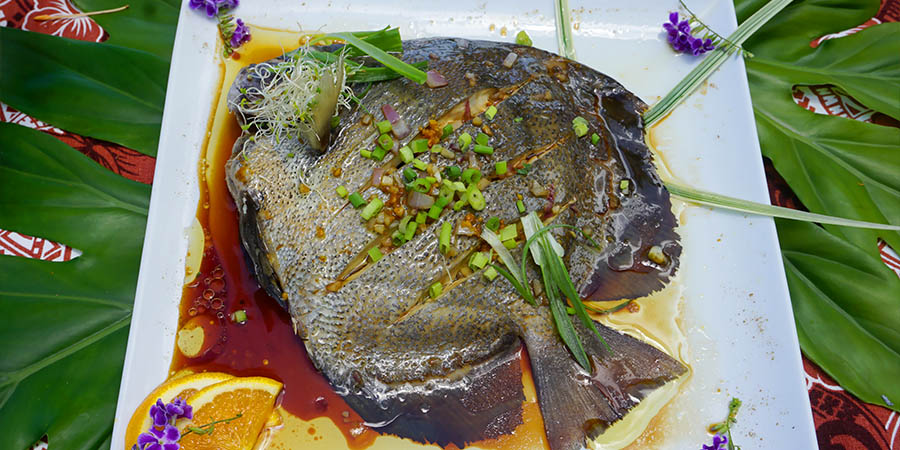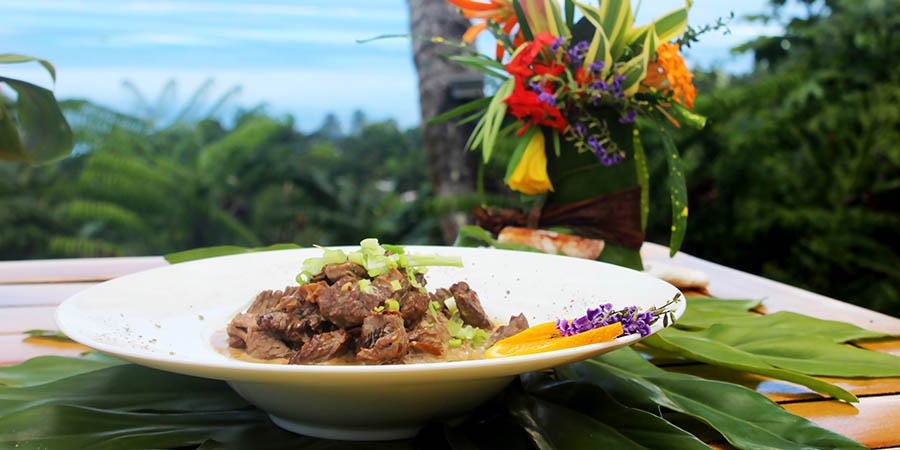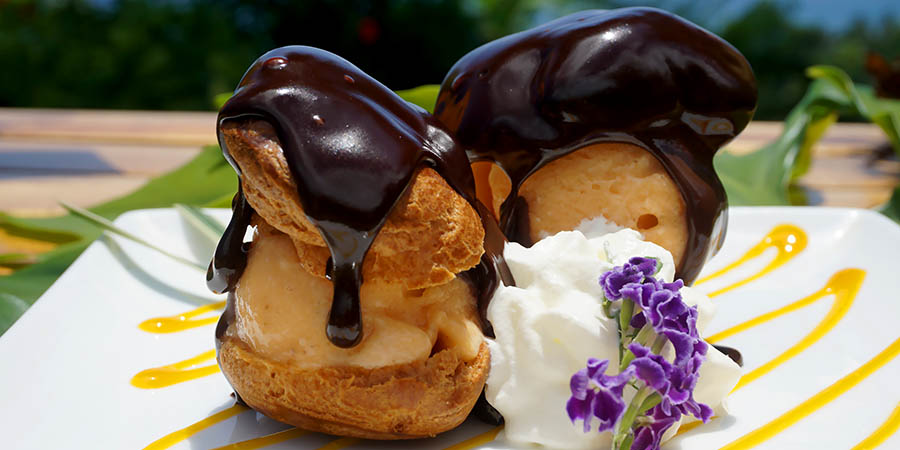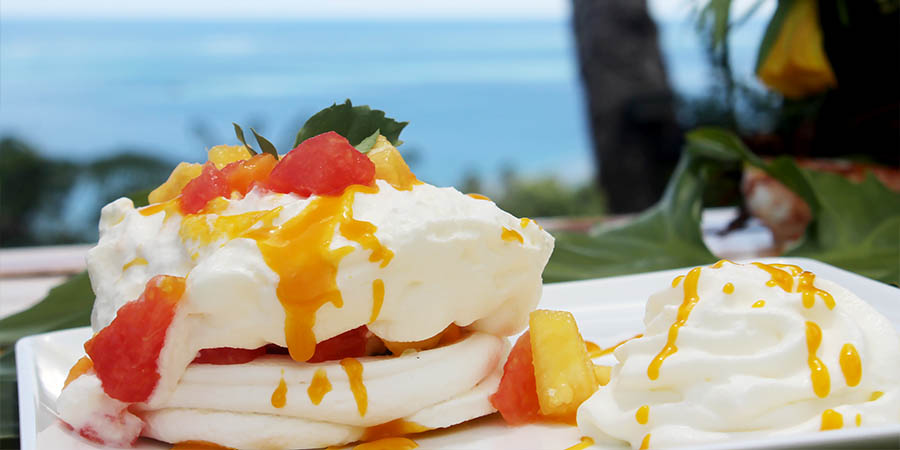 The menu changes according to market supply.
You wish a vegetarian meal, a vegan meal or a special diet : do not hesitate to inform us about it. Our Chief will suggest you some recipes according to your request.
Contact-us
For exemple
Vietnamese salad and vegetarian puff pastry with honey
Carpaccio of Yellowfin Tuna with Panzu & Virgin Coconut Oil
Vegetarian Cassolette with Citrus Sauce & Coconut Milk
Fafa Chicken
Cassolette of Meka with Vegetables and Curry Sauce & Coconut Milk
Steamed paraha peue
Homemade ice cream
Chocolate profiteroles
Creme Brulee with Coconut Milk